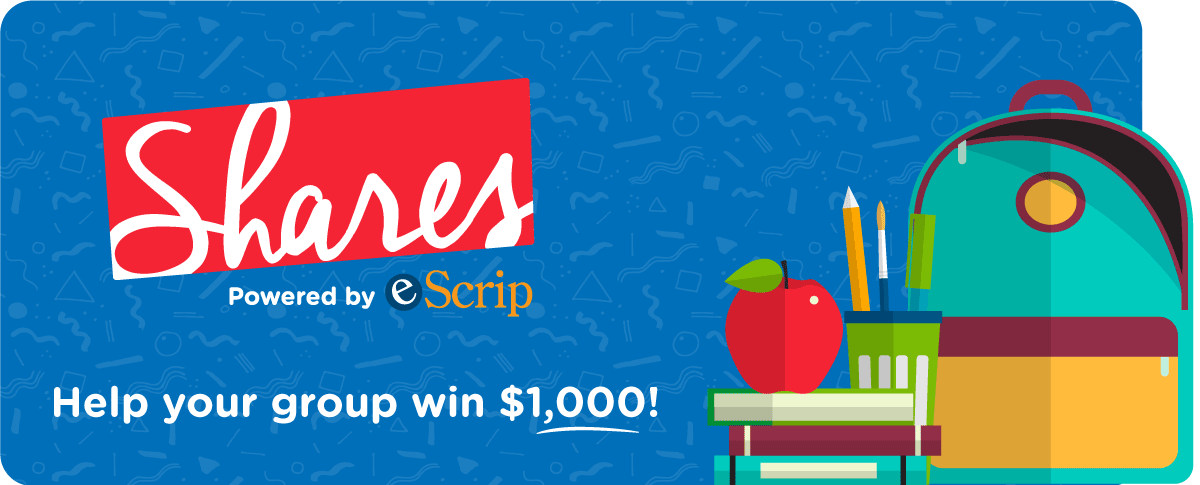 Help your group win $1000 in the Earning for Learning contest.
The Save Mart Companies will award $9,000 in bonus contributions in the "Earning for Learning" promotion!

The 9 groups that have the highest percent increase in contributions from August 2017 to September 2017 will win a $1,000 bonus contribution! Three (3) winning groups will be chosen from each Save Mart, Lucky and FoodMaxx banner. Get the word out! Get full terms and conditions of the contest here.
Here's how your favorite school or nonprofit can win:
Visit escrip.com/shares and sign up today.
Share with friends and family to have them sign up and shop Save Mart, Lucky and FoodMaxx in support of your favortie school or nonprofit.